Astrology Revels The Will Of God
Know About Astrologer Sahu Ji
Sahu Ji, a renowned astrologer residing in Indore, Madhya Pradesh, has been dedicated to the realm of astrology since 2002. With an impressive track record, he has garnered over 100 national and international awards, showcasing his expertise and proficiency in astrology. Having serviced more than 2 lakh satisfied customers, Sahu Ji has proven his skill in deciphering the intricacies of astrology, specializing in 16 secretive aspects (vidha). Through his deep-rooted knowledge and experience, he continues to guide and assist countless individuals in understanding and navigating life's path, making him a highly trusted and respected figure in the field of astrology.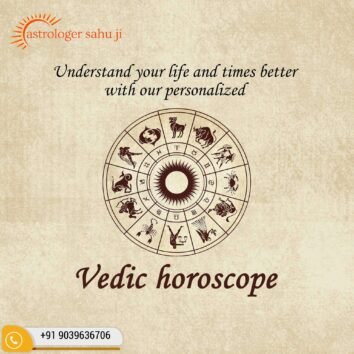 Kundli reveals personality. Navamsa shows relationships, Lagna signifies self, Moon depicts emotions, and planetary positions influence life aspects and traits.
Astrologe Sahu Ji says; The importance of a horoscope (Kundli) varies based on cultural, personal, and astrological beliefs. For some, it holds significant guidance and insights into one's life, personality, and potential future events. Others may view it as a source of spiritual or psychological understanding, while some approach it with skepticism or as a form of entertainment. Ultimately, its importance is subjective and influenced by individual beliefs and experiences.
Connect Us with Social Media