_ Top Vedic Astrologer in Indore Madhya Pradesh - Sahu Ji
A renowned best vedic astrologer in Indore Madhya Pradesh Sahu Ji who is outstanding amongst other Jyotish in Indore is an experienced astrologer from Madhya Pradesh India, began Astrology in 2000 and registered the brand Astrologer Sahu Ji in 2009. He has analyzed more than 200,000+ Kundali, which makes him one of the most successful astrologers of present times in India and abroad. His client base incorporates average citizens, corporate people, and so on. He works on each horoscope using Vedic Astrology, KP Astrology, Lal Kitab, Numerology, and Signature Reading to help understand what are your strengths and weaknesses and what are your abilities.
Everyone wants to succeed nowadays and do hard work but you know if to the open lock (fortune) we use the particular key instead of million un size key only then lock will open, similarly astrology gives you the right way by (master in astrology) astrologer Sahu Ji Astrology is an ancient science that deals with the study of celestial bodies and their influence on human life. Astrological predictions help us to understand our future and take decisions accordingly. Vedic Jyotish is a branch of astrology that predicts the results of events based on different planetary positions.
Astrologer Sahu Ji says, astrology is all about karma alignment, For the Best Astrologer in Indore city Awarded by Anupam Kher in Vedic Astrology one of the famous Astrologer Sahu Ji jyotish in indore. By karma we can find our destination of success exactly. Services provided: Horoscope analysis, Marriage problems solution, Love problem solution, Business problems solution, Career guidance, Finance guidance, Education guidance, top best vedic astrologer in indore Astrology jyotish consultant palm reader signature etc.
Famous Vedic Astrologer in Indore - Sahu Ji
We have developed a platform with a team of experienced astrologers & Lal Kitab experts who help you with any kinds of love issues, career problems, financial matters, education problems, business issues, marriage-related issues, and health problems, etc. Our service is completely confidential and we never share our clients' details with anyone that's why we are the best Astrologer in Indore.
Astrology is an ancient science used for predicting future events and planning human life. It consists of planetary movements, celestial bodies, and stars that influence our lives. Astrology helps us understand ourselves and others better and help us plan our daily activities. Astrologer Sahu Ji has an in-depth knowledge of these principles and this makes their predictions highly accurate and among one of the best Astrologer in Indore city.
There are many types of astrologists. They differ based on their knowledge of planets, zodiac signs, time periods, and even methods of predictions. There are some basic categories of astrologists -
Get the instant solution with the best vedic astrologer in Indore - Sahu Ji
Vedic Astrology Expert
The first category includes experts who specialize in astrology. They have extensive knowledge of different aspects of astrology and have a good understanding of the past, present, and future. Most of them are well versed in Vedic astrology.
Palm Reading Expert
Astrologer Sahu Ji a palm reader expert, possesses a deep understanding of palmistry, interpreting lines, mounts, and shapes on palms. He reveal insights into an individual's personality, life path, and potential experiences by examining the unique characteristics, providing guidance and self-awareness through this ancient divination art.
Face Reading Expert
Sahu Ji, a Face Reading expert astrologer, deciphers destinies through facial features. With a keen eye, he unveils character traits and life patterns, aiding individuals in understanding themselves better for a more enlightened life journey.
Signature Reader
Signatures are used mainly for fortune-telling of finance and health prediction purposes. The Signature contains images or symbols of various animals, planets, constellations, and mystical objects. Different decks of Signature have different meanings and predictions. And More subject in astrology in which sahu ji gives you advice accurate as Numerology, Vastu and see the below links are available
Daily Vedic Astrology
Routines
Vedic Astrology Expert in Indore Madhya Pradesh - Astrologer Sahu Ji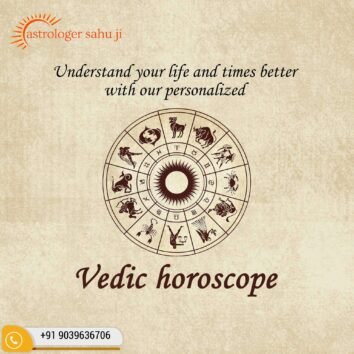 Kundli reveals personality. Navamsa shows relationships, Lagna signifies self, Moon depicts emotions, and planetary positions influence life aspects and traits.
Vedic Astrologer Sahu Ji says; The importance of a horoscope (Kundli) varies based on cultural, personal, and astrological beliefs. For some, it holds significant guidance and insights into one's life, personality, and potential future events. Others may view it as a source of spiritual or psychological understanding, while some approach it with skepticism or as a form of entertainment. Ultimately, its importance is subjective and influenced by individual beliefs and experiences.
We Have More Best Astrological Solution For Common Life Problems
!! हैप्पी क्रिसमस डे 2023 !!
!! 25, दिसम्बर 2023 !! Happy Christmas Day !!
Consultation Astrologer Karma Alignment Astrology
Astrology + Numerology + Palm Reading
"Real Astrologer Can Change Your Full Life Just Need to Believe.."
_Astrologr Sahu Ji
- Only Genuine People Contact Us -