Graphology, Signature and Handwriting Analysis Astrologer
Unlock the power of your signature with the best signature analysis reading in India by Astrologer Sahu Ji. Discover the hidden insights and personal traits reflected in your signature. Trust the expertise of Astrologer Sahu Ji for a top-notch analysis, guiding you towards a better understanding of yourself. Maximize your potential and shape a prosperous future through this enlightening experience. Book now and unveil the secrets your signature holds.
Always consider the context and consult with a professional signature analyst in India Indore or astrologer in India Sahu Ji Graphol;ogist for a more in-depth and accurate analysis. He can provide a comprehensive interpretation based on various factors.
Best Signature reader and Graphlogist in India Astrologer Sahu Ji says, Remember, signature astrology is an art and science that requires practice, observation, and an understanding of handwriting analysis principles. It's essential to approach it with an open mind and an eye for detail.
Signature astrology involves analyzing a person's signature to gain insights into their personality, traits, and potential strengths and weaknesses. Here are some tips to get started with signature astrology
Ensure the signature is legible and clear. Illegible signatures can indicate a desire for privacy or difficulties in expressing oneself.
Observe the size of the signature in relation to the rest of the writing. A larger signature may indicate confidence and extroversion, while a smaller one could suggest introversion or attention to detail.
Pay attention to the pressure applied and the penmanship. A heavy pressure may imply intensity and determination, while a light pressure might indicate a more delicate or sensitive nature.
Notice the slant and alignment of the signature. A right slant might suggest a person who is emotional and expressive, whereas a left slant could imply introversion or a reserved personality.
Observe any loops, curves, or flourishes in the signature. Large loops may indicate creativity and openness, while excessive flourishes might suggest a desire for attention or a theatrical nature.
Analyze the consistency of the signature over time. Changes in the signature could signify changes in the person's life or personality.
Evaluate how a person uses their initials and full name in the signature. Different variations can provide additional insights into how the person views themselves and their identity.
Consider how the signature aligns with the rest of the handwriting on a page. A harmonious alignment may imply balance, while a contrasting signature might suggest a desire to stand out.
Trust your intuition and feelings when analyzing signatures. Sometimes, subtle cues and personal instincts can offer valuable insights into a person's character.
These are the general advice but actualy Signature Reader Sahu Ji consult you as perrrr your future goal and need, so do consult with Astrologer Sahu Ji - best signature reader in India and graphologist.
We Have More Best Astrological Solution For Common Life Problems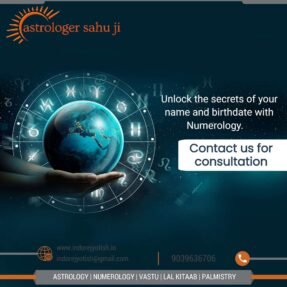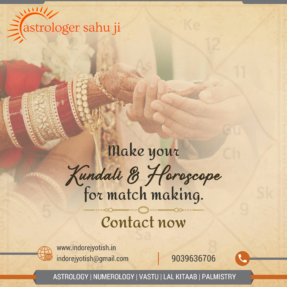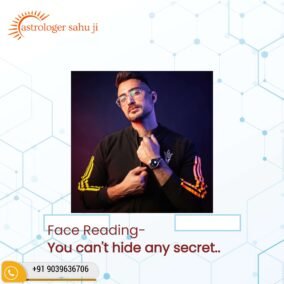 "Guidance that resonates deeply. This astrology service combines wisdom and intuition for an exceptional experience.
_ Mohan Poptani (Finance Consultant, Indore)
"Impressed by the profound astrological insights. Precise readings that provided valuable perspectives. A top-notch astrology service!"
_ Abhinav Mishra (CEO, Ahmedabad)
"Astonishingly accurate readings that unravel life's mysteries. Highly satisfied with this top-tier astrology service."
_ Vaishnavi Sharma (Business Analyst)
"Empowering and enlightening astrology service. Timely guidance that's proven invaluable in navigating life's challenges."
_ Abhishekh Dubey (Finance Analyst)
"Genuine care and expert astrological knowledge. This service has been my guiding light through ups and downs."
_ Kamaldeep Khanuja (Wipro Ltd. Mngr)
"Transformative astrology service that exceeded expectations. Insights provided have been instrumental in my personal growth journey."
_ Arundhati Sen (Artist, Kolkata)
"Authentic and insightful readings that offer fresh perspectives. Highly dependable astrology service for all life matters."
_ Sapna Sandhu (Asst. Mngr Hotel Taj, Goa)
"An astrology service that stands out! Accurate, compassionate, and profoundly helpful in deciphering life's complexities."
_Dr. Swati Mourya - Indore
"We are happy to collaborate with the best famous knowledgeable best astrologer in Indore – Sahu Ji, who deliver us their astrology match-making service for our valuable 1 Million clients across the world. Even people find him as he is the best astrologer near me"
_Rohit Bajpai (CEO - Hotel Sheraton, Indore)
"I'm happy to meet with sahu ji, he really so helping for who need life path
_Shweta Sharma (Softaware Developer, Banglore)
""Life-changing experience! Astrology insights were spot-on, bringing clarity and direction. A must-try service of Astrologer Sahu Ji for those seeking answers."
_Vismay Singh (Data Scienctist, Banglore)
!! हैप्पी क्रिसमस डे 2023 !!
!! 25, दिसम्बर 2023 !! Happy Christmas Day !!
Consultation Astrologer Karma Alignment Astrology
Astrology + Numerology + Palm Reading
"Real Astrologer Can Change Your Full Life Just Need to Believe.."
_Astrologr Sahu Ji
- Only Genuine People Contact Us -