Astrology reveal every secrets of your life whether these are strength or weakness of person says sahu ji about Kamal nath birth chart horoscope. Kamal Nath was born on November 18, 1946 in Kanpur, Uttar Pradesh. He completed his studies from The Doon School and graduated with B.Com. from the St. Xavier's College, University of Calcutta at present known as Kolkata.
Name: Kamal Nath Birth Date: Monday, November 18, 1946
Birth Time: 12:00:00 | Birth Place: Kanpur
Longitude: 85 E 15 | Latitude: 20 N 25 | Time Zone: 5.5
Kamal Nath Kundali
He got married to Alka Nath on January 27, 1973 and has two sons named Nakul Nath and Bakul Nath. Kamal Nath has close ties with the Nehru–Gandhi family, being young friends and schoolmates with Sanjay at the Doon School, an independent boarding school located in Dehradun. A book named India's Environmental Concerns was published by him. Kamal Nath also serves as president of the board of governors for The Institute of Management Technology (IMT) a management institution and He is Chairman of "Madhya Pradesh Child Development Council" and Patron to the Bharat Yuvak Samaj (Youth Wing of All India Bharat Seva Samaj)
About kamal nath life
Kundli never lie as per the vedic shastra and as our sant says. Here is the kamalnath's birthchart | kamalnath horoscope kundli, in which you will see planet position in kamalnath's kundli as capricorn ascendant and moon is placed in ninth house, saturn is in seventh, jupiter is in tenth, rahu is in fifth and rest five planets are in eleventh house as Panch Mahapurush Rajyoga.
Here I Astrologer Sahu ji Noticed so many yoga to become a successful politician in kamalnath kundli birthchart, However everyone know that Rahu represent the political sector and success in it. So I tell you only one strongest rule by which kamalnath has became Chief minister and previous life also indulged with politically. See the Rahu is in fifth house which was controlling and giving profit to lagna and eleventh and navam (bhagya) too.
Kamal Nath is an active politician from Congress Party and he is the current Chief Minister of Madhya Pradesh. He is a leader of the Indian National Congress . As a leader of the Indian National Congress he has served as the Minister of Urban Development. Kamal Nath is one of the longest-serving and senior most members of Lok Sabha; the lower house of India's bicameral Parliament. Kamalnath was elected as the president of Madhya Pradesh Congress Committee in May, 2018 to lead the party in assembly elections 2018. Congress won 114 out out of 230 seats under the leadership of Kamal Nath.
Kamal Nath and Chhindwara
Kamal Nath was appointed the Pro Tem Speaker of the 16th Lok Sabha. He has been elected 9 times from the Chhindwara Lok Sabha constituency of Madhya Pradesh. Kamal Nath was elected president of the Madhya Pradesh Congress Committee in May 2018. And he was leading the party in the November-December 2018 assembly election. He assumed the office of Chief Minister on 17 December 2018.
Kamal Nath was first elected to the 7th Lok Sabha in 1980. Then He was re-elected to the 8th Lok Sabha in 1985. And again re-elected to the 9th Lok Sabha in 1989, and again to the 10th Lok Sabha in 1991. He was inducted into the Union Council of Ministers as Union Minister of State (Independent Charge) of Environment and Forests in June 1991. And From 1995 to 1996 he served as Union Minister of State (Independent Charge) of Textiles.
Kamal Nath was elected to the 12th Lok Sabha in 1998 and the 13th Lok Sabha in 1999. Kamal Nath is a member of the Indian National Congress political party and served as general secretary from 2001–2004. He was re-elected to the 14th Lok Sabha in the 2004 elections and served as Union Cabinet Minister of Commerce and Industry from 2004 to 2009. In 2006 Kamal Nath received an Honorary Doctorate from Jabalpur's Rani Durgavati University for his contributions to the public sector.
Kamal Nath was named the FDI Personality of the Year 2007 by the FDI magazine and the Financial Times Business for his "Active efforts to attract foreign businesses to India, boost exports, and promote trade and investment". In 2008 he was honoured with the title "Business Reformer of the year" by The Economic Times. On 16 May 2009 Kamal Nath again won the elections from his constituency for the 15th Lok Sabha and re-entered the Cabinet. And this time as Union Minister of Road Transport and Highways. And in 2011, as a result of a cabinet reshuffle, Kamal Nath replaced Jaipal Reddy to take on the role of Minister of Urban Development.
In October 2012 Kamal Nath was confirmed to the Ministry of Parliamentary Affairs in addition to his current role. As Minister of Urban Development and in late 2012 Kamal Nath replaced Pranab Mukherjee to help the United Progressive Alliance (UPA) government win a crucial debate on foreign direct investment in India (FDI). In November 2012, he received the "ABLF Statesman Award" at the Asian Business Leadership Forum Awards 2012.
At December 2012 Kamal Nath also replaced Minister of Rural Development Jairam Ramesh as an ex officio member of the Planning Commission . From 4 June to 5 June 2014 Kamal Nath was the only member to have taken the official oath as a member of the newly-elected 16th Lok Sabha, and was made the Pro Tem Speaker. The first day of the Lok Sabha, on which the Pro Tem Speaker normally administers the oath to all other elected members, was interrupted by the death of Union Cabinet Minister of Rural Development Gopinath Munde.
The House was adjourned after paying tribute to Munde and observing a two-minute silence. Since no other elected member had taken the oath that day, they were not officially members of parliament. On 13th December 2018, Kamal Nath was elected as the Chief Minister of Madhya Pradesh after the INC emerged as the single largest party with 114 seats.
If you want to know your Future | Career | Marriage Life | Love Life | business report,. So please send birth details on whatsapp or contact us or visit at office.
If you want to show your horoscope, contact us for appointment:
Astrologer Sahu Ji
Contact: 9039636706 | 8656979221
202 Devansh Apartment, Vijay Nagar, Indore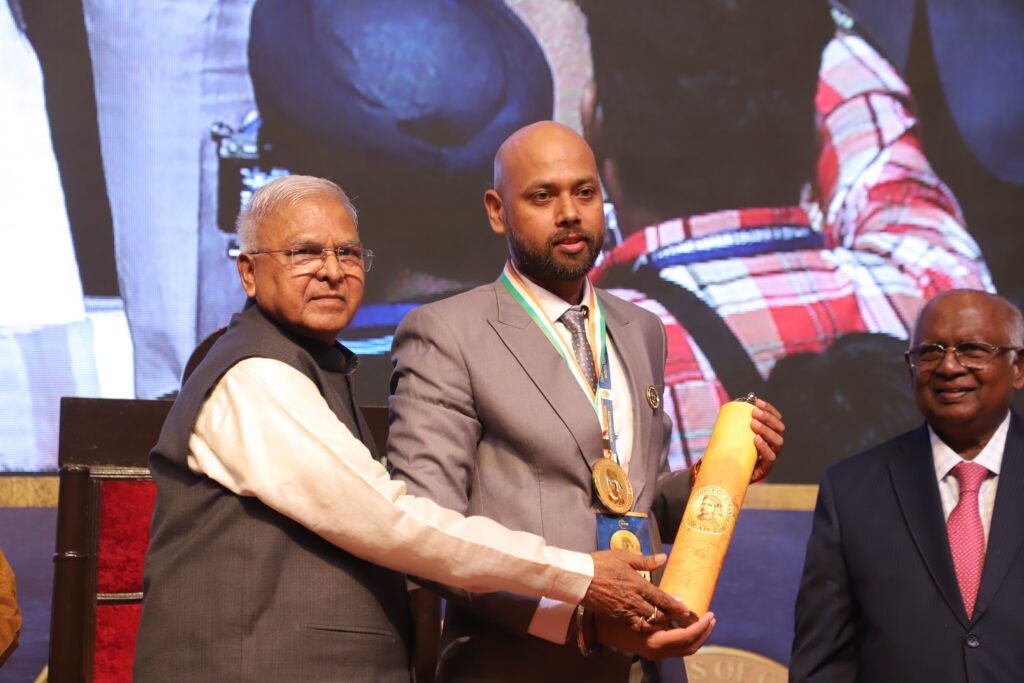 ज्योतिषाचार्य श्रीमान मनोज साहू जी को आज मध्य प्रदेश की राजधानी भोपाल में देश के…