Rajnath Singh born on 10th July 1951 in a farmer's family at village Babhora, Tehasil Chakia, District Varanasi, now the Tehsil Chakia comes under the district Chanduli in Uttar Pradesh. He belongs Hindhu Rajput families. His father was Shri Rambadan Singh and mother was Smt. Gujarati Devi. He completed his basic education in his village and thereafter finished his master's degree in Physics with first division from Gorakhpur University of Uttar Pradesh. Rajnath Singh's Birth Chart explanation by astrologer sahu ji, how the horoscope star has supported to rajnath to become successful politician, here we see the yoga
Name: Rajnath Singh
Birth Date: Sunday, February 12, 1950 Birth Time: 01:36:56 Birth Place: Varanasi
Longitude: 83 E 0 Latitude: 25 N 20 Time Zone: 5.5
He was a brilliant student and an active RSS worker since his student life. Rajnath Singh worked at the K.B. Post Graduate College at Mirzapur,
Uttar Pradesh, as a lecturer in Physics. He is married to Savitri Singh and the couple have two sons and one daughter. His elder son name is Pankaj Singh, he is also a politician. Another son is Neeraj singh, as of now he is a student. His daughter name is Anamika Singh, she is a social worker. Rajnath Singh, an Indian politician, is a member of the Bharatiya Janata Party (BJP). A soft-spoken man who generally kept a low public profile, he was one of the party's staunchest advocates of its Hinduism ideology, which sought to define Indian culture in terms of Hindu values. His rise to the top ranks within the party was lauded as demonstrating the BJP's democratic strength.In 1964, at a very early age of 13, Rajnath Singh got associated with the Rashtriya Swayamsevak Sangh (RSS) and continued the association even while he was working as lecturer in K. B. Post Graduate College at Mirzapur. Rajnath Singh held major positions as a young cadet of RSS. He was the organisational secretary of the Gorakhpur unit of Akhil Bharatiya Vidyarthi Parishad (ABVP) from 1969 to 1971. ABVP is the student wing of the Rashtriya Swayamsevak Sangh (RSS).
Rajnath Singh became the General Secretary of Rashtriya Swayamsevak Sangh in Mirzapur in 1972. Rajnath Singh formally joined Indian politics in 1974, he was appointed as secretary of the Bharatiya Jan Sangh's Mirzapur unit. Rajnath Singh became the Bharatiya Jana Sangh for the Mirzapur unit in 1974. The Bharatiya Jan Sangh was a precursor to the present Bharatiya Janata Party. Rajnath Singh has long-time ties with the Rashtriya Swayamsevak Sangh, which facilitated his entry into Indian politics. He was arrested in 1975 during the state of emergency declared by then-prime minister Indira Gandhi and was held in detention until 1977. Following his release that year, he was elected to the lower chamber of the Uttar Pradesh state legislature in his first run for public office. The BJP was established in 1980, and three years later Singh was named secretary of the party in Uttar Pradesh. In 1984 he became the state president of the BJP's youth wing,
Bharatiya Janata Yuva Morcha (BJYM; Indian People's Youth Movement). In 1986 he became the BJYM's national general secretary, and in 1988 he was appointed as the organization's national president. In 1991, he became Education Minister in the first BJP government in the state of Uttar Pradesh. Major highlights of his tenure as Education Minister included Anti-Copying Act, 1992, which made copying a Non-Bailable offence, rewriting history texts and incorporating vedic mathematics into the syllabus. On 25 March 1997, he became the President of the BJP's unit in Uttar Pradesh . On November 22, 1999, he became Union Surface Transport Minister. During this period he got the opportunity to initiate the NHDP (National Highway Development Programme), a dream project of Prime Minister Shri Atal Bihari Vajpayee.
Thereafter On October 28, 2000, He became Chief Minister of Uttar Pradesh and was twice elected as MLA from Haidargarh constituency in Barabanki. In 2002, He became National General Secretary of BJP. On May 24, 2003, he became Union Minister of Agriculture and subsequently for Food Processing. During this period he initiated a few epoch making projects like Kisan Call Centre and Farm Income Insurance Scheme. BJP President he covered the entire length and breadth of the country. He also embarked on Bharat Suraksha Yatra which covered several States taking up the cause of increasing terrorist activities and threats to internal security.
He laid emphasis on issues of public interest like spiralling prices of essential commodities, farmers grievances and cynical minorityism practised by the UPA Government.He has also written a book on Unemployment its Reasons and Remedies, When he was National President BJYM. He became the BJP National President on December 31, 2005, A post he held till December 19, 2009. In May 2009, He was elected MP from Ghaziabad in Uttar Pradesh. On May 26, 2014 Rajnath Singh took oath as the Union Minister of India. And worked as the Union Minister for Home Affairs. In 2019 General Elections Rajnath Singh was re-elected as Member of Parliament from Lucknow by a huge margin. On May 30, 2019 Rajnath Singh took oath as the Union Minister of India. Currently he is working as the Defence Minister in Government of India.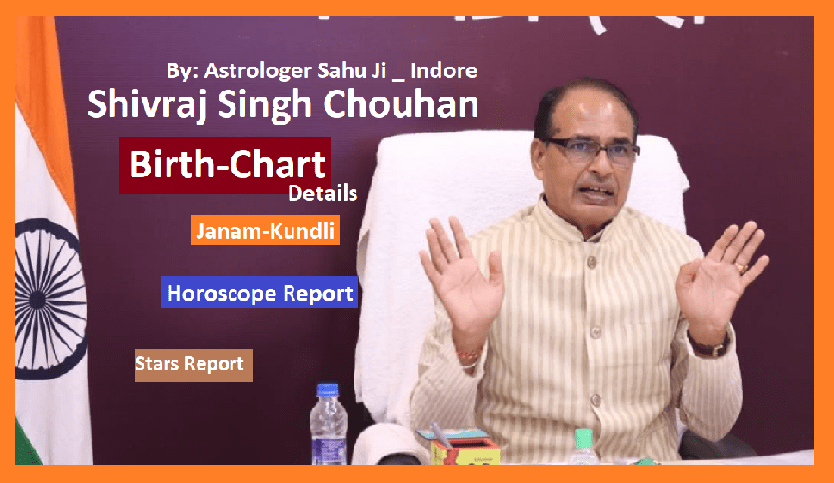 Shivraj Singh Chouhan was born on March 5, 1959 at Jait village, Sehore in Madhya…